Johnny's Schedule for Hollister Rally 2014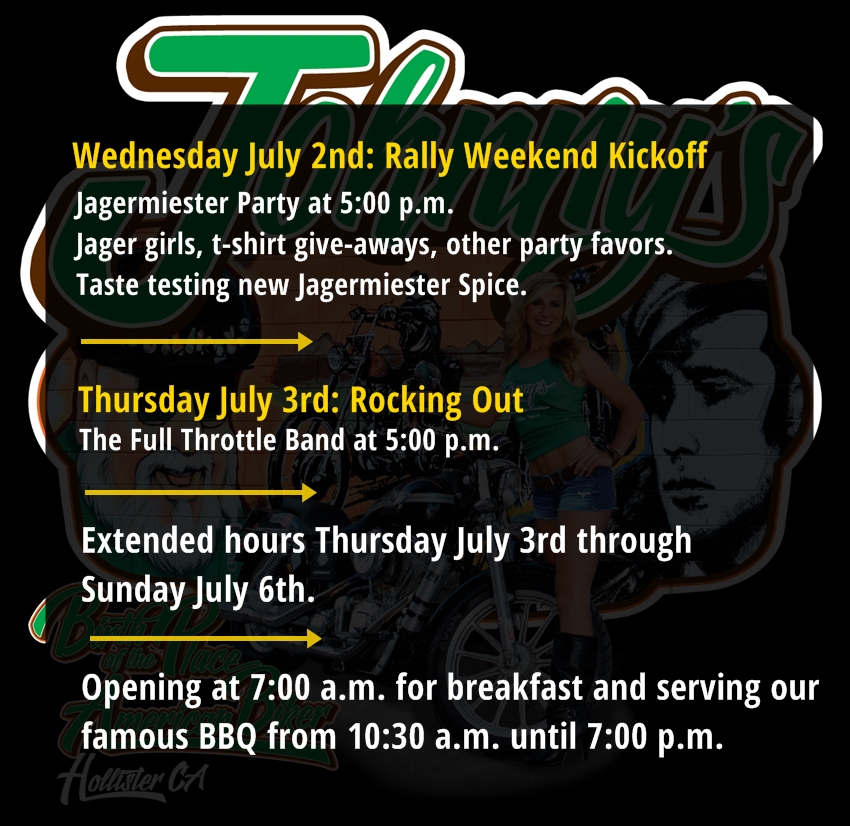 Check the official website for the Hollister Rally for more info. Live music, food, beer gardens, vendor booths, lots and lots of people and more.
Take a look at the Corbin website, too, for event more happening at their facility at the north end of Hollister.